For those of you who don't know me, I'm a crocheter. I started in about February and after working on a ton of small projects, I decided it was time to go for something big. And when I say big, I mean big. A 70" wide blanket. And that's without the few inches that a border will add.
When I first had the idea to make a blanket, I couldn't decide what kind of pattern I wanted. Stripes? Boring. Zig-zag? Not bad, but I already have a zig-zag afghan. Babette blanket? A little too busy. After searching and searching for some style to use for inspiration, I couldn't come up with any patterns I was in love with except for this blanket. But two problems: first, I already have a small afghan with this stitch, and second, it's a very stiff blanket which doesn't make for good cuddling. And we just can't have that, now can we? So I had pretty much resigned to holding off on starting a blanket until I found something that I felt I was really going to love. And sure enough, the next day, this little blog post showed up in my feed. I followed through to the original blog post and found the answer to my blanket woes. And to be honest, I liked the sampler piece even more than the blanket, so decided to go with the ratio of 3 rows of shell/granny stitches, 2 rows of single crochets for the stripes. And of course with lots of colors.
That night, I rushed out to pick up some yarn and came back with this!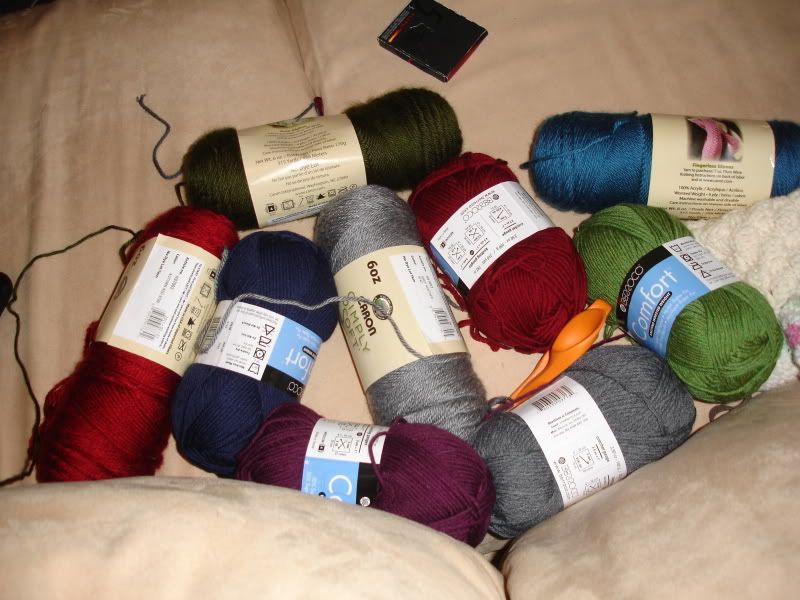 I was so in love with the colors that I started crocheting right away. After a few days of working on it, here's the result: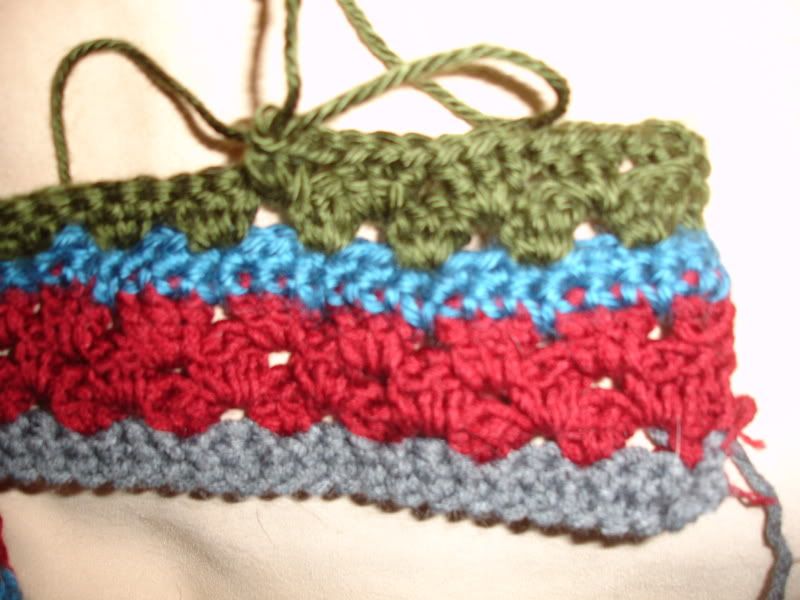 I promise you that it's far less wonky in person than it is in the picture. Either way, I really like how the pattern is coming out using worsted weight yarn of alternating colors compared to the original.
I assure you I'll post the final result when I'm finished. Set your calendars for October, people. Hopefully. Maybe.
- Jaime
oubliettepostcards likes this
wyclif likes this
whitewatercrafting posted this